First Penance and First Communion Assignments
All FC2 families will be receiving their assignments for both First Penance and First Communion next week (10/25-10/29).
---
Confirmation Parent/Sponsor Retreat on Saturday
The 21-22 Confirmation Parent/Sponsor retreat will be held tomorrow, Saturday, October 23rd, from 9am to 12:30pm in Comber Hall (next door to the church). This retreat is for the parents and selected sponsors of our 2nd Year Confirmation Students only. As communicated to the families in that class earlier this year, students will not be attending this retreat as they will have their own day-long retreat this coming January.
Ideally, both parents and the student's selected sponsor should be in attendance for this formational retreat experience. While we do understand there may be some conflicts with work schedules or childcare for other younger children, this retreat is one of the only extracurricular events that we ask parents/sponsors to participate in and every effort should be made to be in attendance in spiritual support of our students and their ongoing Sacramental preparation.
Saturday's Rel.Ed. classes will remain unaffected and will proceed as normally scheduled, from 10am to 11:15am.
---
Saturday Schedule Change
Please note that the off date originally scheduled for Saturday, November 13th has been moved up a week to Saturday, November 6th.
There will be NO CLASSES on Saturday, November 6th, as many of our catechists will be attending the Archdiocesan Catechetical Conference that morning.
There WILL BE CLASSES on Saturday, November 13th. This change is already reflected in the master Rel.Ed. calendar.
Wednesday class schedules remain unaffected by this change.
---
Teaching Boundaries & Safety Lessons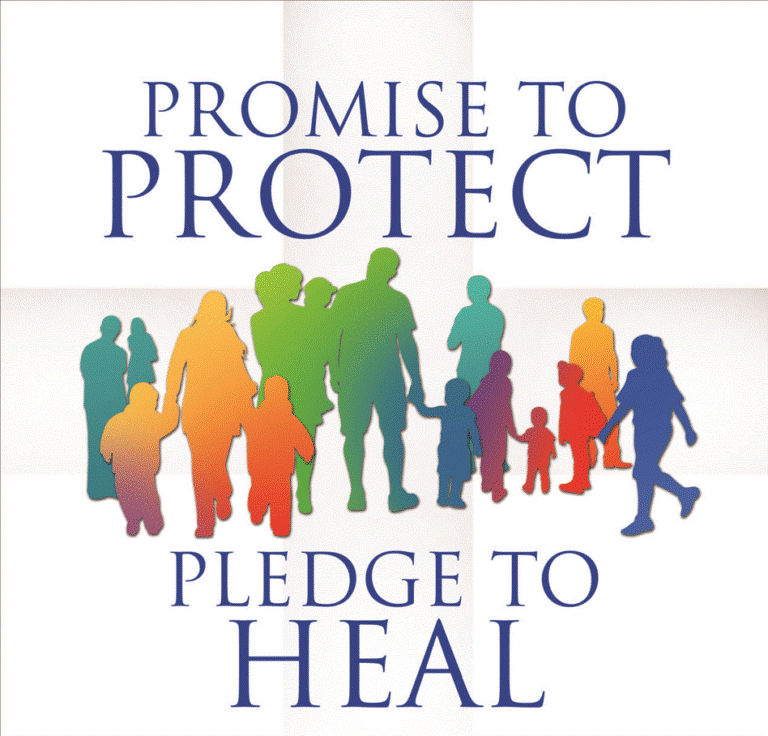 I will be presenting the annual Teaching Safety – Empowering God's Children lessons in the cafeteria on Wednesday, November 3rd and Saturday, November 13th.
As caring adults, we have the great responsibility of ensuring the safety of children and youth. The prevention of child sexual abuse requires more than adult awareness, education, and training about the nature and scope of the problem. We must also give children and youth the tools they need to help us keep them safe by educating them regarding boundaries, safe and unsafe behaviors and healthy relationships. Empowering God's Children® is an age-appropriate, comprehensive program through which educators (teachers, catechists and youth ministers) and parents can give children and youth the tools they need to protect themselves and what to do if someone tries to violate their boundaries. All materials are available in English and Spanish.
Each year, the program provides a theme that introduces and builds on the basic concepts of the Teaching Boundaries and Safety Guide. The material is developmentally appropriate for each age group and includes content and activities that reinforce the message. A brief overview of the program can be found at: https://www.virtusonline.org/educators/overview.pdf
The full Teaching Boundaries and Safety Guide for Caring Adults, Parents and Guardians can also be downloaded for your review at https://www.virtusonline.org/educators/Teaching-Boundaries-and-Safety-Guide-English.pdf This booklet is the primary resource to parents provided through the new Protecting God's Children program for parents. The booklet is designed to help parents have frank and effective conversations with their children about the dangers of child sexual abuse and to help parents educate their children about the warning signs of abuse, and to help parents to better evaluate the safety of those who interact with their children.
This year, Lessons 1 and 2 will be jointly presented, on the topics of "Physical Boundaries: Safe and Unsafe Touching Rules" and "Safe Adults, Safe Touches and Special Safe Adults." If for any reason you would like to opt-out your child from participating in this brief, but important lesson, please return the TBS Opt-Out form. Opt-out forms can be emailed back to me or can be turned in in-person at next week's classes.
If you child is opted-out, he/she must still attend class on that date, but will remain in the classrooms with other students who have opted-out for an alternate activity while the TBS lesson is presented in the cafeteria. The TBS lesson will only take up a portion of the class period and regular Rel.Ed. instruction will continue during the other half of the class time.
---
Updated Dismissal for Wednesday, 4pm and Saturday, 10am
As we continue awaiting the next update to the Archdiocesan COVID protocols, we can once again make a minor adjustment to our regular dismissal procedure for Wednesday afternoon and Saturday morning sessions.
Effective immediately, and weather-permitting, dismissal will take place in the center courtyard of the school. Parents are invited to park as usual and enter onto campus through the cafeteria driveway, where we will be entering in the dismissal codes. Parents/pickup persons can then proceed to the courtyard and wait there until the students are brought down after the end of class bell rings. This new dismissal procedure will also give parents and catechists an opportunity to meet each other as we continue building our sense of community.
In the event of inclement weather, dismissal will revert to the cafeteria, with parents picking up students at the dismissal door or via car line, as we have been doing to date.
Wednesday evening dismissal will remain unchanged, as our older students will be permitted to walk out to their parents in the parking lot.
---
Text/Email Updates
All Rel.Ed. families should have received an invitation to join Evangelus which is a messaging service we use here at COTLF to send out text and email updates parish-wide with our weekly bulletin and important news and event updates. In that invitation to register, you'll have the option of adjusting your communication preferences and you can select whether you'd like to receive messages via email, text message, or both.
*Some of you may already be registered, so you can simply log-in to accept the invitation to the Rel.Ed. subgroup*
Within the platform, I've been able to create a sub-group for Religious Ed, so that you can receive targeted messages related specifically to the Rel.Ed. program. I ask that you please NOT unsubscribe from the Rel.Ed. sub-group, as all program-wide communications will be sent out via this system for the remainder of the year.
You are invited – and encouraged – to elect to receive our general Parish news blasts as well, so that you can remain updated on everything happening here at Little Flower. The system is used sparingly, only to provide weekly updates or special announcements.